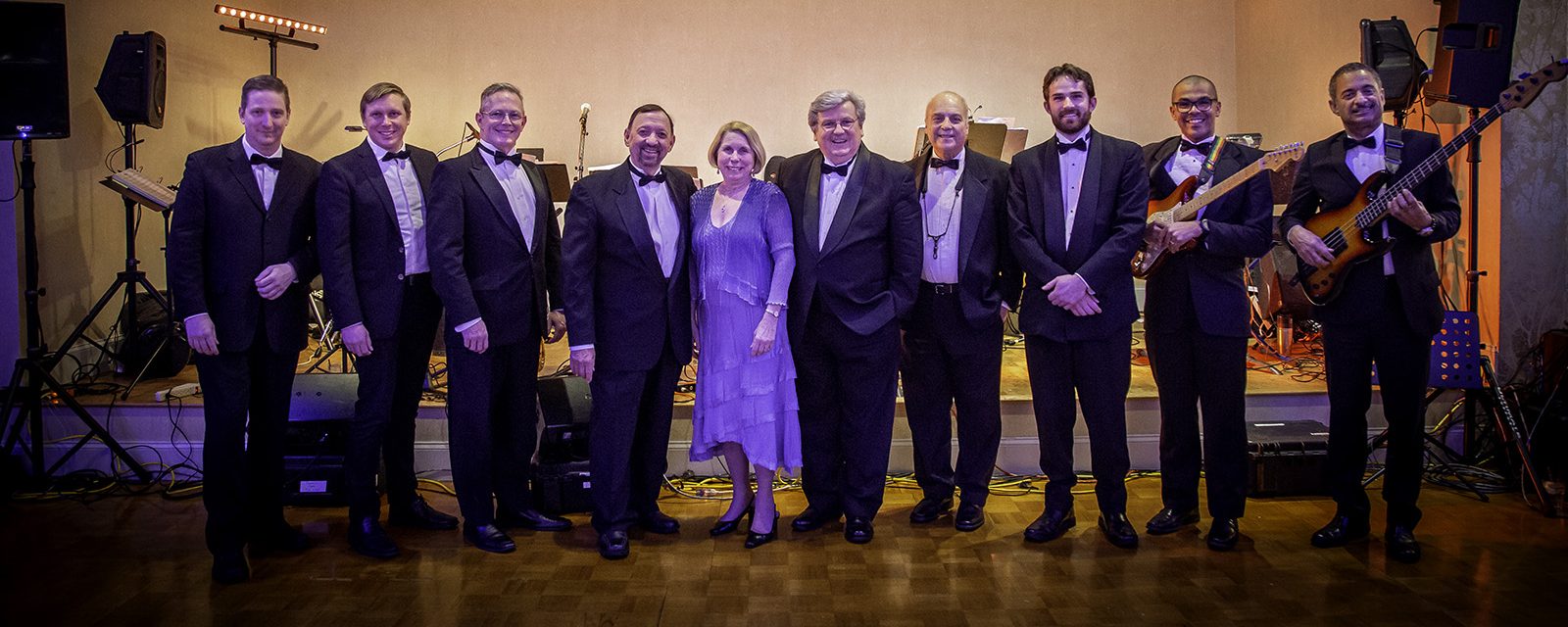 Great and fun Band for our wedding
My husband and I had BC & Company for our wedding in Wellfleet, MA. We loved having them! They played great live music for some portions of our reception and were also gracious enough to act as a DJ for our ceremony, seated dinner, and for parts of the reception. Bill is so generous and so easy to work with. We would recommend them 100000 times over.
---
I can't thank you enough for such a fabulous night of music!!! I knew when we first spoke that we both shared the same passion for music. I can honestly say that the best decision I made was the phone call to you for my wedding. Everything was as perfect as it gets and I thank you for that, from the bottom of my heart. That night was the best of our lives and thanks to you, it was wonderful. The music, the sound, just everything was so unbelievable. The night was just fabulous. Thank you again for making our wedding the best ever.
Warmest Regards, Rachel Imlach
---
Barry and I have just returned from our trip and at first chance, want you to know how very happy we are with the music provided by you and your band members. It was perfect. We have received so many compliments from guests and family, we're almost overwhelmed. BC & Company helped us achieve exactly the reception we'd imagined….sophisticated and relaxed without losing the element of fun.
Bill, I personally appreciate the pre-reception time you took to thoroughly understand what we were looking for, and for making it happen that day. I will certainly recommend BC & Company to any friend or relative looking for a live band.
Very kindest regards, Lisa
---
Kathy and I and the "newlyweds" would like to thank-you for the fine music you provided for both the cocktail hour and dinner.
The jazz quartet was just what we had in mind and did a great job setting the backdrop for a most memorable evening.
Your introduction of the wedding party couldn't have been better. You pronounced some very difficult names perfectly and the pace was just right … not too showy or overdone ..excellent!
The music of your eight piece group was terrific! It was a demanding crowd with couples from LA, San Francisco, New York, Boston, Toronto, and Washington, DC – they don't please too easily — but you did it and with rave reviews!
Clearly you played what we had requested and it was appreciated. We also appreciated how few breaks you took relative some bands we have had or seen.
The simple fact that the dance floor was full all night says it all!
Please feel free to use us as references. Many thanks and best wishes for continued success.
Kathy and Andy Prescott
---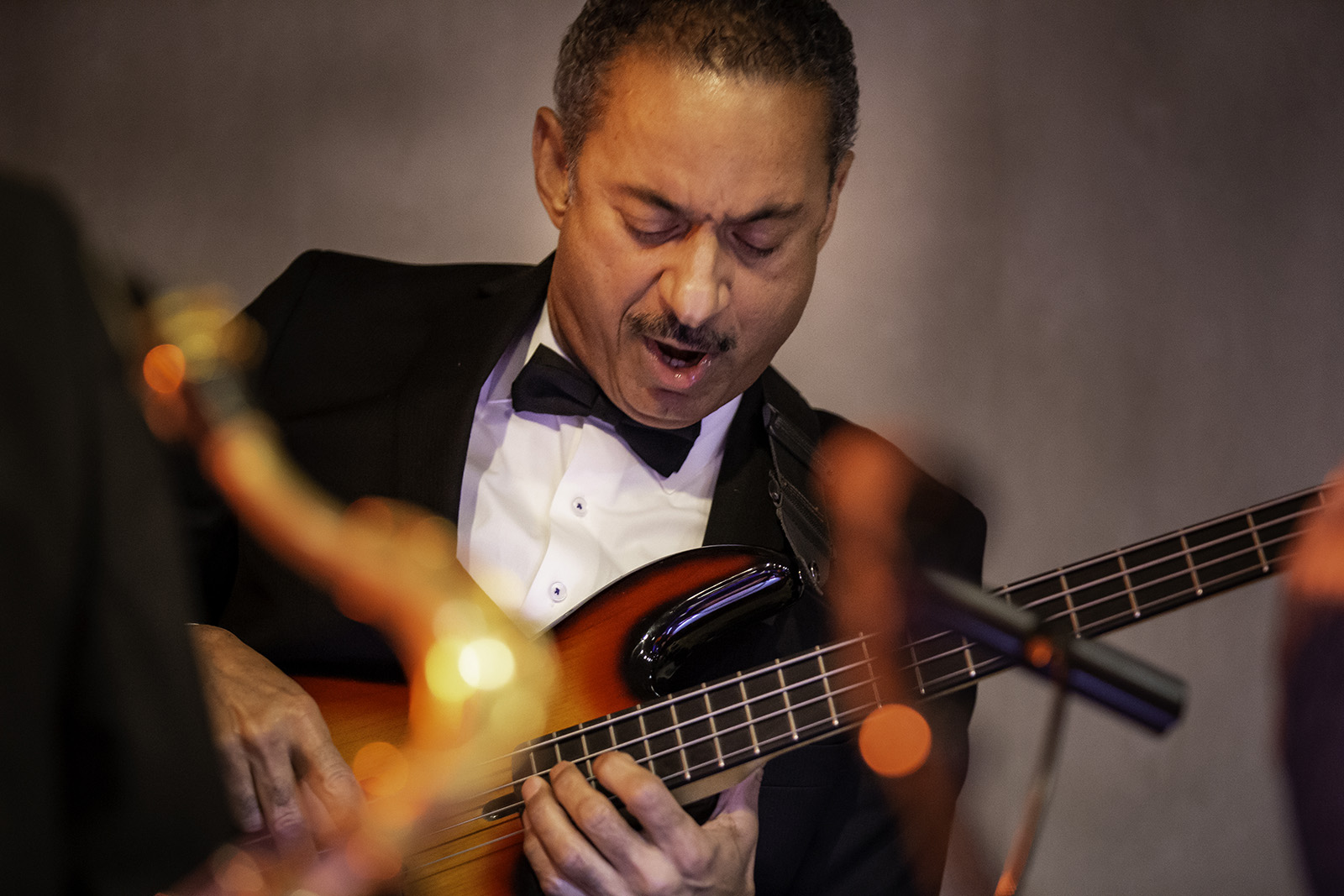 ---
Thank you all so very much for helping make our wedding reception … a special affair. We truly appreciated your special efforts and professionalism. Everyone enjoyed your music! Please accept our gratitude for providing the wedding reception of our dreams.
Sincerely, Krista and Mark McCullock
---
Everybody always says that the band makes the party, and did you ever! We are still hearing from friends & family how great BC & Co. was – how they had everyone dancing, what great music they played, what beautiful voices they have… I couldn't agree more! You all were absolutely fantastic and so helpful from the very beginning! I also want to thank you for singing Happy Birthday to my Grandmother – it meant a lot to the entire family!
Thank you for helping to make our wedding day so special!
Sincerely, Bridget & Scott
---
We want to thank you for making our wedding reception so special. The music was fantastic and the selection of music was perfect for the type of crowd we had. Everyone had a terrific time and commented on how great the band performed. If you have a schedule of where you are performing… please send us something in the mail. We would love to hear you play again. Thanks again for everything.
Sincerely, Mark & Sandra London
---
Wow! What a Band! We got married October 14, 06 at the Cobbs Mill Inn in Weston, Ct. This was a second marriage for both of us. We really did not want the typical wedding reception, instead we wanted an all-out blast. We interviewed and listened to about eight bands and none were still coming up to the sound, standards, and professionalism that we wanted for our all-time party. I saw [BC & Company's] web site and gave Bill Jones a call. He sounded good on the phone, but how good was the band? We made a special trip to the Boston area to hear them and after the third song that they played, we booked them. BC and Company had Cobbs Mill Inn ROCKING!! These guys will definitely make your wedding or gathering the best you have ever attended. Will not go wrong with them!
Ty and Sue Nicolson
---
Thank you so much for the terrific job you did at our wedding. Steve & I appreciated everything you did to make the event a success – & the reviews you received from everyone were great!
Thank you! We know who to call next time we need a band!
Cindy & Steve Hams
You were terrific!!!!! Thank you for making our day even more special. The music was perfect-everybody is still taking about what a "great band you are." What made it perfect was not only your presence but the selection of music you played. Everyone was happy, from the eighteen year olds to the eighty year olds. I had a vision of the type of wedding I wanted and my dream of "my perfect wedding came true," and you definitely played a part in that dream coming true.
I hope you all had a fun time. I wish you well and know that anyone who wishes to have you play at their wedding will be pleased with their decision. Music is a big part of a wedding, and if ever a future bride groom or parent would like to talk with me, my husband, or our parents about having you play at their wedding we would be happy to talk with them.
Thank you again for helping make our special day perfect.
Best Wishes, Jim Strouse and Gabriella Tufo Strouse
---
We want to thank you very much for your role in our wedding celebration. Needless to say, B.C. & Co. was an incredible band! All of our attendees, many of whom are musicians or music fans, raved about how great B.C. & Co. was. Bill Jones was a class-act emcee and the entire evening went exactly as we planned. We would recommend B.C. & Co. to anyone that is considering their services – we will surely attest to their fine talents!
Many thanks again and best wishes for health & happiness in the coming year!
Sincerely, Brian and Susi Applestein
---
My family and I want to thank you for the wonderful music you and your band performed at Melissa and Erik's wedding… Your talent, professionalism and style was a compliment to the occasion.
It was such a pleasure working with you. All of our requests were met including the special songs for Melissa and her dad and the last dance of the bride and groom. The dance floor was crowded as just about everyone, from the youngest member there at 2 years old to the oldest at 80+ enjoyed themselves.
We probably were not the easiest clients to work with but your patience and understanding were much appreciated. Thank you once again for helping to make this such a memorable occasion.
Sincerely, Carol Ann Quintiliani
---
Thank you very much for you generous support of The Support Committee's (for Battered Women) volunteer recognition event. The donation of your time and talent played a large role in making this event a success! Everyone who attended the recognition raved about how wonderful your band was. You really helped to make the day fun for everyone.
With your busy schedules, taking the time to donate an afternoon is truly a generous gesture. I was especially pleased to see our shelter guests enjoying the day and your music. If nothing else, you should feel very good about bringing some joy to them at this very difficult time in their lives. Again, thank you for your kindness and generosity.
Sincerely, Caitlin Bradford
Community Outreach/Volunteer Coordinator
---
We want to thank you both for the exceptional music you and your band provided for our son Daniel's Bar Mitzvah in April. The "reviews" from our friends, family and ourselves has been nothing but extremely positive.
When we were in the planning stages of the Bar Mitzvah we knew that we wanted a party that would be fun for both kids and adults. We also like to dance, and wanted a spirited set of Israeli dancing music in addition to other types of music. We also felt that the most important ingredient to the success of the party would be the music. Most people forget the food, but remember the whole party based on the music and the spirit.
We can honestly say that your band's presence made the event. It was so much fun, and largely to your credit. It must be a challenge to reach a wide spectrum of ages and interest under the same roof at the same time, but you clearly exceeded the challenges. All of the kids seemed to have a great time. They only wanted more. They loved the games and the music. As you could see, most of the adults were up and dancing throughout the afternoon. You played such a nice range of music to which everyone really enjoyed either listening or dancing. The Israeli set was so wonderful. It set such a great tone and spirit and really got almost everyone, kids and adults, up, if not dancing. The only downside of the afternoon was that it flew by too fast.
All that is left of the Bar Mitzvah is our memories and great pictures. Our pictures tell the same story though. All of our guests were having a great time, and up and dancing to your music. Thanks again.
Sincerely, Marcy and Marvin